Braille machine service and repair.
1BitHigh Ltd repairs and services Braille machines.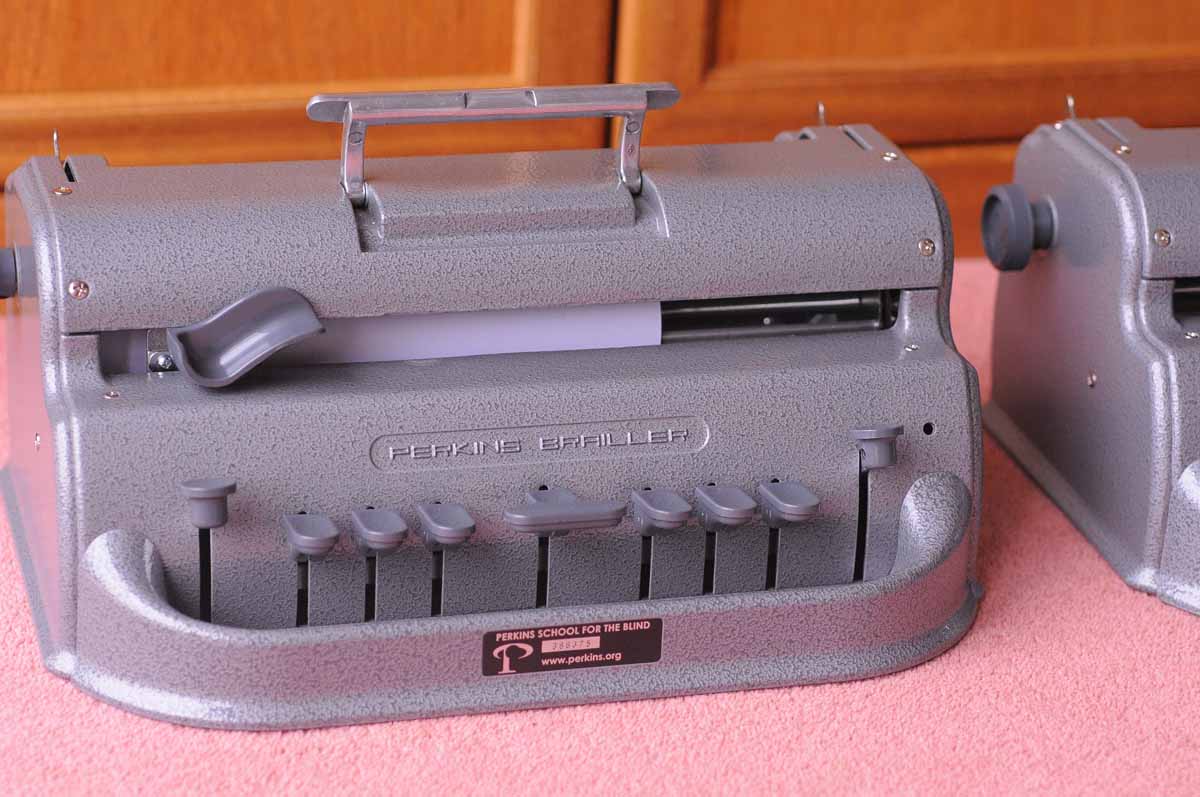 Primarily, we repair the Perkins Brailler but we will look at, and quote on, other mechanical or electronic Braille machines.

A Perkins Brailler service is £40 and this includes:
• A full internal inspection.
• Cleaning and oiling.
• Checking the setup and key action.

The service charge will cover a machine that has no underlying faults. If the machine has a problem that requires fixing, this will be advised before work commences and quoted accordingly. Should you not wish to proceed we will return the machine to you.

These machines can be sent to us free of charge using Royal Mail providing they do not weigh more than 7Kg. If they are in an original wooden box you may need to package them in a cardboard box to reduce the weight. Please make sure you pack around the machine, especially the keys and side paper knobs, with bubble wrap to keep it safe. Please see Royal Mail's articles for the blind service for more information. Please note that this service is not tracked. If you require the parcel to be tracked please choose an alternative service.
The machine will be returned via Royal Mail's articles for the blind service unless you wish it to be tracked. We would advise using a fully tracked service.

For Braille machine service, setup and repair please do get in touch.